General Store FAQs
Where can I book a stay?
Our Airbnb listing is the best place to book, with a calendar displaying up-to-the-minute availability.
When can I check-in/out?
Anytime after 4pm on the first day of your reservation and by 11am on the day of your departure. With enough advance notice we can sometimes accommodate early / late arrivals and departures (additional fee applies).
We offer self-check-in with a keypad.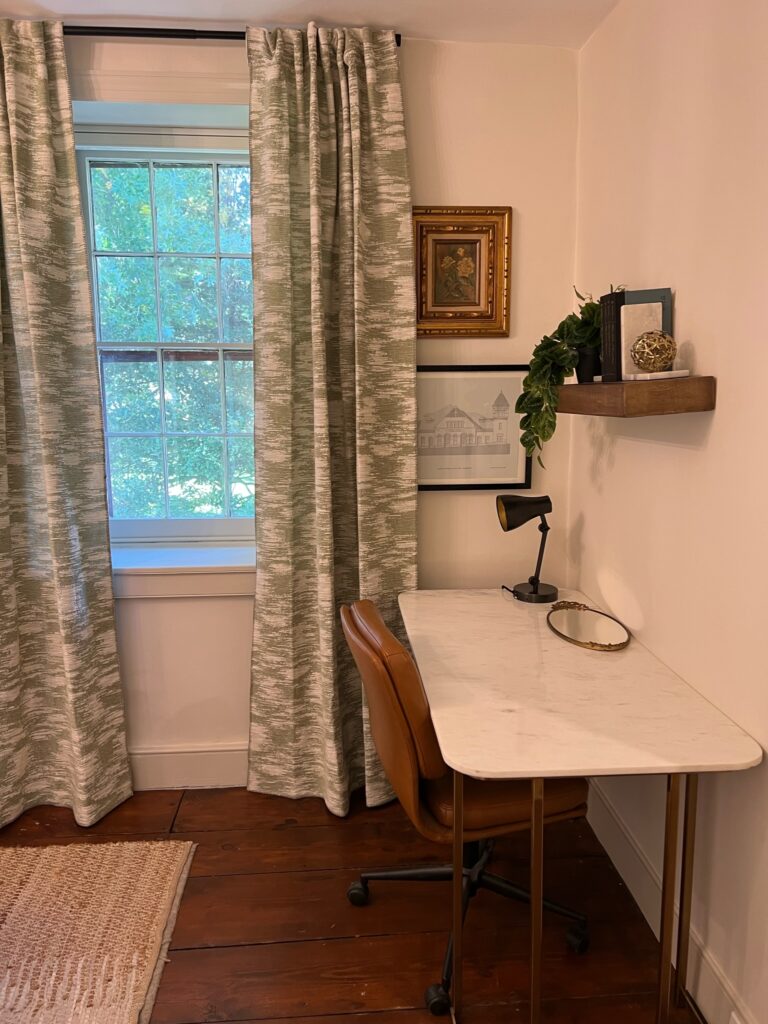 How's the WiFi? Can I work or do school remotely?
It's great! The General Store has 222 mbps WiFi with an Eero mesh network for good coverage.  We generally have no problems with people streaming or doing Zoom calls.
More…
What do I need to bring?
The following are definitely recommended to make your stay comfortable:
Bug spray
Sunscreen
Groceries
Do you allow events?
We don't allow events, no parties or weddings.
Do you allow pets?
We welcome your well-behaved dog! We recommend your dog be to date on all flea/tick medication before coming to Pennsylvania. All dogs must be kept off the furniture at all times (even "non-shedding" dogs) and we ask that you crate them when left alone in the house. If you would like to bring your pet, please notify us at the time of booking. There is a pet fee of $50 per pet per stay.
Do I need to bring my own firewood?
Nope! We don't want our guests to worry about a thing on their getaway, so we have a large woodshed stocked with plenty of firewood.
Is the water good?
Yes, the water in the General Store comes from our artesian spring. It's delicious and is perfectly safe to drink.
Do you have any restaurant / winery / brewery / chef recommendations?
Absolutely! We provide our guests a comprehensive guest manual with lots of local recommendations. And we are more than happy to provide custom recommendations – we love sharing our favorite local spots!
Do you offer discounts?
We offer a discount to all of our five-star returning guests – good for use at either property!
What are your COVID safety measures?
The safety of our guests remains our highest priority. Below is a list of the extra steps we are taking based on CDC recommendations, and a few things that we are asking of our guests to do in order to help keep everyone who stays with us safe:
Prior to check-in, all guests are asked screening questions about COVID exposure or symptoms.
Our cleaning team uses hospital grade cleaning products to ensure all surfaces are disinfected. In addition they do extra sanitizing of frequently touched surfaces.
We provide plenty of hand soap and additional cleaning products for guest use.